Jackie, I'm a single dad dating, and I want to know: Why do women look at dating a guy with kids as having an albatross hung around his neck? Are they that superficial?
This is the kind of question that has me thinking, 'Huh?' The reason I say that is because I am a divorced woman with kids, and I have lots of divorced women friends, some with kids some without, and I have never gotten the impression that women avoid dating a guy with kids. Really.
There are a couple things going on here, I think. First, is it possible that this guy is dating the wrong demographic? If he is looking to date girls who are in their twenties, then yes, maybe they are looking for single men who don't have children for the simple reason that they are in their twenties! They aren't ready for stepchildren, as they are children themselves. Plus, most likely, they want children of their own in the future.
The other thing that might be happening is maybe this guy is projecting. I'm sure he loves his kids dearly, so this isn't meant to be derogatory, but maybe HE is the one looking at himself as having an albatross hung around his neck. Maybe he is ultra-sensitive to it, and therefore transferring his own insecurity about having kids to thinking women are thinking that, when in reality they are not.
But let's say neither of those scenarios is the case, and maybe the guy has just coincidentally come across and gone out with a few women who weren't into the fact that he has kids. My advice to him is, you just haven't met the right one. Keep dating. There are plenty of women (including me) who embrace dating a guy with kids. The women just have to be the right age, which in my opinion is around 35 and up.
Women who are a little older, and/or who have kids of their own…we get it. We like it. It's a commonality. It's comfortable. We like dads. Dads are soft and caring and kind. Dads are giving and loving. Why wouldn't a woman be interested in a man who has those qualities?
Now, the no-no's of dating when you have kids (which applies to both men and women):
Don't bring your kids around a woman on the first few dates. This is not only bad for the kids, but bad for the start of the relationship.
Don't expect your new woman to become your kids' mom. Remember, this is just like dating before you had kids. At the beginning, you must court her.
Don't talk about your kids too much. I get it that you want to share that your son hit a homerun in his little league game last weekend, or that your daughter is a straight A student. And it's OK to talk about your kids. After all, they are the biggest part of your life. But don't forget that dating is about getting to know each other. Kids are sort of step number two, after you know there's a real connection between the two of you.
In closing, I don't think that women who stay away from guys who have kids are superficial. I just think they are the wrong women for you, as they have different priorities or a different wish list when it comes to looking for Mr. Right. It's nothing personal. Really.
Trust me when I tell you, there are PLENTY of women who see Mr. Right as a guy with kids. Just like it was in dating before you were married, meeting someone special takes time.
Lastly, ENJOY THOSE KIDS! And if some woman isn't interested in getting to know them, than you aren't interested in HER!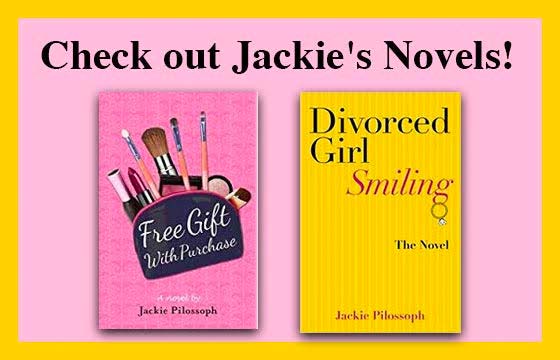 Share