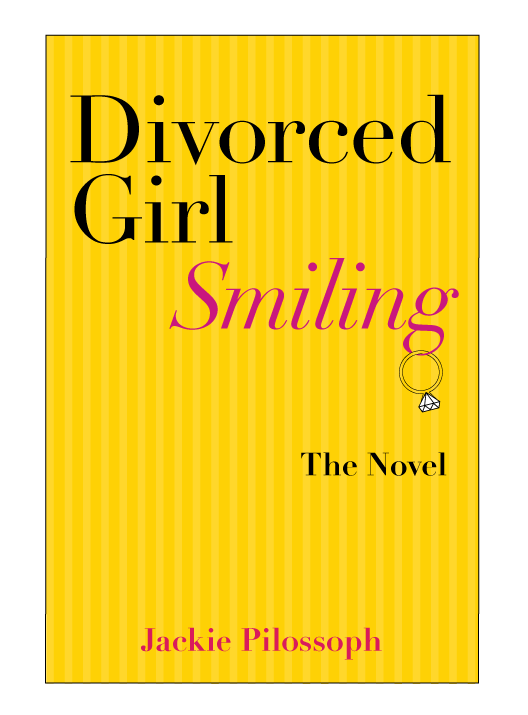 In an attempt to heal herself from her devastating divorce, a wealthy realtor whose husband left her for another woman puts her $36,000 engagement ring up for sale on Craigslist for 99 cents.
Click here to purchase it on amazon!!
Reviews:
"What a journey Divorced Girl Smiling is. I just adored this book for so many reasons. Pilossoph writes about the broken pieces of our self that need putting back together, the part of our self we keep hidden or unavailable, she writes truth, and writes the story with the strong, honest and humorous voice I have come to love and crave. She is the voice for divorced girls everywhere and for mothers, sisters, wives, friends and daughters."
–Emily Lewis, Mrs. Mommy Booknerd
"I laughed out loud, felt the pain and angst caused by divorce, and felt satisfaction. It was heartwarming to read about making new friends, rekindling old friendships, and accepting that things do happen for a reason."
–Rhonda Brittingham, Chick Lit +
Free Gift With Purchase, by Jackie Pilossoph (published in 2011)
 Two sisters lean on each other after both find themselves single again and dating in their forties.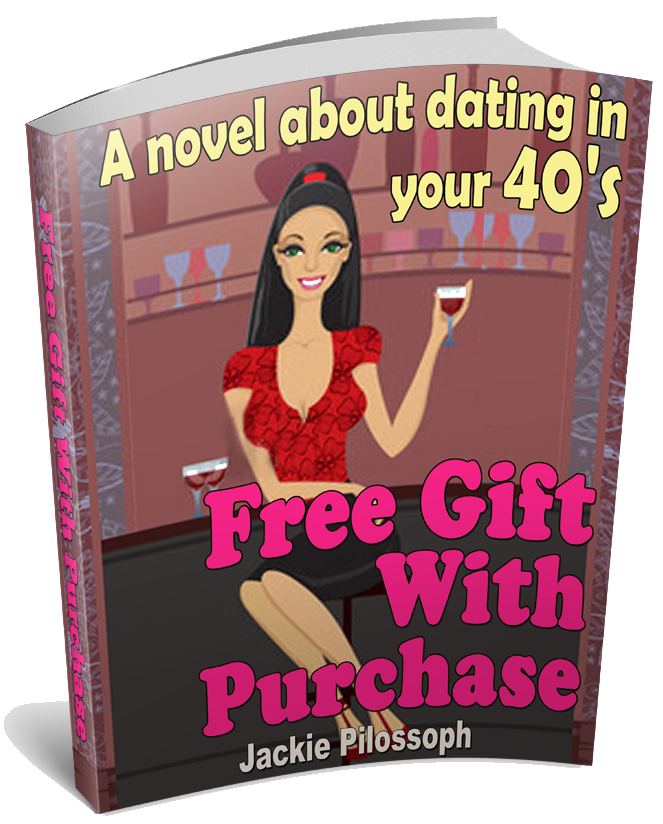 Click here to purchase Free Gift With Purchase on Amazon.com
Click here to purchase Free Gift With Purchase on Nook
A note from the author, Jackie Pilossoph
There are lots of divorce books out there. Some books on divorce are written by therapists, some by divorce attorneys, and some by other experts in the field.
However, in my opinion, the best books on divorce come from those who have experienced divorce firsthand. That's what I think I bring to the table as the author of  "Divorced Girl Smiling" and "Free Gift With Purchase."
Both "Free Gift With Purchase and "Divorced Girl Smiling" are hilarious, heartwarming novels that tell wonderfully entertaining truth-based stories. Even more so, both books offer inspirational messages, the reality of the difficulties of divorce, and moments of self-discovery, self-worth and peace that I think all divorced men and women can eventually have if they have the courage to make good choices post divorce.
So, if you're looking for books about divorce, especially divorce books for women, and if you like my blog, "Divorced Girl Smiling," check out "Divorced Girl Smiling" and "Free Gift With Purchase," both available on amazon.com!
Other romantic comedy novels by Jackie Pilossoph