Ever been on Cyber Dust? Try it out! I have had a lot of fun on the relatively new social media outlet, which is partially owned by Mark Cuban. I have made lots of great connections with business owners offering advice. In my opinion, Cyber Dust is sort of like texting with people on LinkedIn. Additionally, I have connected with an old friend and I do have a BFF on Cyber Dust (you know who you are, girlfriend!) Now, one user wants to use Cyber Dust to find love. Here is a "dust" I received from him:
I am going to use Cyber Dust to try to find love. Any suggestions on improving my bio? I don't want to add a picture since I want someone to get to know me without judging my appearance. I'm not hideous, though.
First of all, I think using Cyber Dust to find love isn't a bad idea, as I recently wrote an article on using LinkedIn and other social media platforms as dating sites. I will be interested to see what happens with you in your quest to find Ms. Right on Cyber Dust!
To get started, you are asking me about your bio. The typical Cyber Dust bio is about 3 or 4 short sentences, which is vastly different than any dating site (which allows you to tell your life story if you so chose.) My point is, the short bio might actually be a good thing! BUT, it's a tease. So, my position on creating a great bio is, intrigue someone. Make he or she want to know more about you. You know the saying, "You only have seven seconds to make a first impression?" Well, in this case, you have four short sentences.
If I was writing a bio to find love on Cyber Dust, here are the questions I would ask myself:
How do I define myself?
What is my passion?
What makes me unique/special?
What am I bringing to the table? In other words, why would someone want to date me?
I saw a Cyber Dust bio recently that began with "Divorced dad of 3." I hated that, the reason being, he chose to put his divorce first. Is that how he defines himself? I hope not. He happened to be a very successful mortgage broker who was self-made, and had a passion for fishing. So, in my opinion, he could have written something like, "Hook, Line and Sinker! Father of 3 loves fishing and watching the sun set. Mortgage broker business pays the bills." Doesn't that sound more attractive to a woman?
You also might want to include the fact that you are looking for love. Spell out what you want! People are using Cyber Dust for all different purposes: business, friendships, fun, etc.
Lastly, let's talk about the photo. I think it's really funny and sad at the same time that you described yourself to me as "I'm not hideous." Why the low self-esteem?? I bet you are adorable.
My opinion is, as superficial as it sounds, no one wants to date someone sight unseen. That's just reality. So, find a pic that you like and include it. You don't have to take my advice, but if you want dates, you will get many, many more inquiries with a photo. Plus, they are going to have to see you at some point. If a person doesn't like the way you look, why waste time? And, please have the attitude that if someone doesn't like the way you look, that does not mean you aren't good looking. It just means they aren't right for you. Others WILL find you attractive!!
I will be wishing you luck in your quest to find love on Cyber Dust. Please keep me informed!
PS. I am sure that when I post this, many, many "Dusters" are going to be asking me who you are!! Any thoughts on how you'd like me to handle this?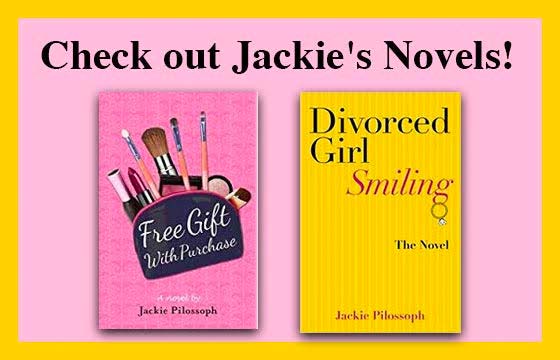 Share