Below is a post from Divorced Girl Smiling, which I decided to repost on this site because I think it offers great dating advice for men: laugh and be funny! Women love and appreciate a funny guy more than you might think! We put humor and personality over looks and money any day!
Why Women Love Funny Guys by Jackie Pilossoph
When I heard about the recent Stanford University study that revealed the fact that women are more attracted to men who make them laugh, I had to laugh. They had to do a study to figure that out? Isn't it common knowledge? So now that we've scientifically proven it, what are the reasons why women love funny guys?
My love of men who make me laugh dates back to the day I was born. I have a VERY FUNNY dad, whose humorous personality is adored by everyone who knows him. So, growing up, I assumed that all men were funny, and that women were supposed to just sit there and laugh and be entertained by their husband's humor (like my mom did and still does most of the time.)
Most of my dad's friends were really funny, too, so the first time I realized that not all men were funny, I was very confused. I was probably 6 years old and at a friend's house. The girl's dad came home from work. I watched him, and I kept waiting for the punch line. Seriously. I could not believe he wasn't being funny. It seemed odd to me how serious he was.
So, because of my experiences, when I grew up I was always attracted to men who made me laugh. I have been in relationships with men who weren't particularly good looking, who didn't have the best bodies, and who weren't the brightest bulb in the drawer, but who I enjoyed immensely because of their wit, charm and their ability to make laugh to the point where my cheeks hurt.
In my opinion, there are several reasons women love the funny guy.  First of all, joking around and laughing are great ice breakers for a first date that can otherwise be uncomfortable and awkward. Secondly, have you ever seen a person laughing and thought that person looked unattractive? Never! People who are happy, giddy, laughing and smiling look good! So, if your guy is funny, he will be laughing at his own jokes, and you will be laughing, and you will look better to each other.
Perhaps the best thing about dating a funny guy is that laughing just feels good inside. It's nice to temporarily forget about our problems and the problems of the world, or even more so, to make fun of our problems. If something bad is going on in your life, i.e. you are getting divorced (for the purposes of this website), why not joke about it at times?
Here's a great example. Remember that movie, "Crazy Stupid Love?" It's a fantastic rom com about a couple going through a divorce. There's a scene in the movie where Steve Carell goes into his office and he's very down. No one in the office knows why. When he finally tells his boss that his wife left him, the boss starts laughing and says, "Oh, thank God. We all thought it was cancer. What a relief!"
Here's another benefit to being with a guy who makes you laugh. If you are in a relationship with him and you have an argument, humor is the best way out of it. Because, if you think about it, aren't most arguments pretty meaningless? I have been in arguments with my boyfriend (a very funny guy, of course) and I will be ranting about something, and he will just start laughing. What usually ends up happening is that I start laughing, too. Laughter is the best cure to a disagreement.
I even remember how funny my ex-husband could be at times. If that's not the best case for the argument of how important humor is in relationships, then I don't know what it.
You don't have to be a comedian, and there's no effort that has to go into it, such as reading joke books and memorizing jokes. Just show us your funny, goofy, light side. That's really all we want.
Think Chris Farley, Kevin James, Seth Rogan, Will Ferrell, Jim Carrey, Jack Black, Chris Rock, Ben Stiller. These are all funny guys that most women probably find attractive. Why? Because every one of them is adorably charming, and we just want to hug them for making us happy. In the 90's, when women worshipped Kevin Costner and Richard Gere, my celebrity crush was Jerry Seinfeld. Had I ever crossed paths with him, I have no doubt we'd have hit it off.
Good looks are nice, a fit body is preferable to most women, intelligence counts, good morals really counts, and being employed is always preferred. But I'm telling you, be the funny guy and girls will want you. You didn't need the Stanford study to tell you that, did you?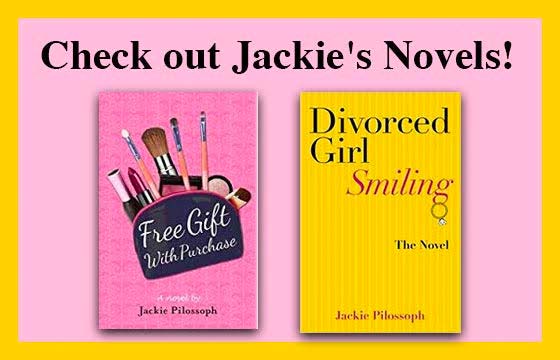 Share