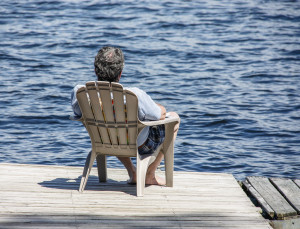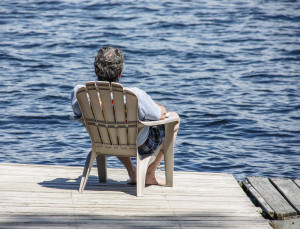 I wish I could take credit for the divorce advice below. While I completely agree, this advice was offered by a reader to another reader, who commented that his wife left him.
I want to hug this guy! What self-awareness! Read his advice, followed by mine:
Take total responsibility for you. Own up to what you did and what you're doing to become a better person. Don't change for him/her…change for you.
BUT don't fool yourself to avoid the pain. If the other's person's actions consistently show you they still want to go, let them go. You will be happier in the long run. And you'll be a better person from the whole experience.

I get countless emails from men and women whose spouses have recently told them "I want a divorce." Many times, the recipient of this statement is shocked. The person does not want the divorce, and tells the spouse "I will change." They then bend over backwards to try to make the other happy. They attempt to win the person back, and change his or her mind about wanting the divorce.
The person who asked for the divorce then wonders why it took them asking for a divorce for their spouse to "wake up." Why are they only now attempting to make changes to save the marriage? Why didn't they take steps to change when I tried to talk to them 100 times over the past 5 years? This then causes a lot of pent up resentment to surface.
All that said, when someone is told by their spouse that they want a divorce, I think it is admirable for that person to try to change. The sad and frustrating part is, it is often too late. The spouse who has repeatedly tried for years to get her husband (or his wife) to go to therapy, only to hear, "There's nothing wrong with us," has checked out. Even if they want to give the spouse another chance, sometimes they just can't get that desire to make it work back.
Often times the one wanting the divorce has begged the spouse for years and years to change certain behaviors, to stop drinking, to help more with the kids, to communicate more, to go out more and do fun things, to be more of a couple, and as stated above, to go to therapy. The list goes on and on. So, now that they ask for the divorce and the spouse basically says, "I'll do whatever you want, just stay," it becomes difficult not to resent the spouse. Furthermore, when the one who wants the divorce can't get back the desire to give the marriage another try, that person begins to feel immense guilt, which is really really hard to handle. It's confusing and frustrating.
The reason this reader's advice is so great is because if you decide to change (work on yourself) and you are doing it for YOURSELF rather than for your spouse who wants the divorce, you will end up OK whether or not you stay married. If you change for YOU, you are getting the gift of being a better person, with or without your wife (husband.)
Divorce is brutal, it is gut-wrenching and scary and sad and lonely. But, I hear so often from men and women that it was the best thing that ended up happening because they became a better person. Of course, they don't realize these feelings until years later. Also, people often end up in very happy romantic relationships because they take what they learned from the failed marriage and can now offer their best self to a new spouse.
His second piece of advice is something many men and women don't want to face: that their spouse has checked out. That it is too late. They keep trying and trying to convince the spouse to stay, and they feel a loss of control. When they realize it really is over, they then blame themselves sometimes for years, and therefore cannot move on.
The best advice I can give is, there comes a point when you have to let it go. Let her go. Let him go. It is unimaginably difficult when someone who loved you and cared for you and called you his/her sole mate and someone you never, ever thought would leave you moves on. It's almost surreal, like you just can't even believe it happened because there was no way in hell someone who loved you that much would ever let you go. But, he or she did.
Realize you have done all you can do and that the situation is now out of your control. You will know when to let him or her go. In your heart, you will know and it will hurt like hell and feel like something just died. When that happens, it is time to forgive yourself. God forgives us, so why is it so difficult for us to forgive ourselves? That is what God wants us to do.
Anyone who ever went through a divorce will tell you that it was intensely painful and that there were times they didn't think they could go on. But, the ones who end up happy are the ones who have the self-awareness to admit their faults and mistakes, the ones who pick up the pieces of their life and find the courage to find happiness in a new life. They accept what happened, they engage in self-forgiveness and find faith in God. And most importantly, they find faith in themselves.
Share