Surviving Divorce and Loneliness  
by a divorced dad who chose to remain anonymous
Loneliness. Just the word itself is depressing. People were not meant to be by themselves; we are social beings. Without a close relationship of some form in our lives, we can slowly start to lose our direction and eventually the lines between what is socially acceptable or even what is right and wrong can be confusing. Our community and our culture help guide us. However, when you take away the outside influences, distractions, and noise it is vital to have a strong sense of who you are. Without this, loneliness can be overpowering. This sense of who we are is often lost when going through a divorce. Not only have we lost our close relationship, but we are also trying to find our way in our new unplanned life.
For me to help frame my experience with loneliness, I feel like I need tell you some of my story. I am a 38 year old man that has been divorced for about four months, but separated for 24 months prior to the official filing. I got married when I was 20 years old. In a sense, I have never been alone, never been truly on my own. I went from high school, to college and married while in college. I had become dependent on that interaction. This dependency was one of the reasons our marriage went south. When my ex decided to stop being a wife it slowly destroyed me. To the point that I did the unthinkable, finding solace in the arms of another woman. I eventually told her everything and that was the end.
When we separated it literally felt like my life was ending. I felt like a failure in every sense of the word. I lost 50 lbs in about 3 months (about 1/5 of my body weight – and I'm very tall). I even sat in my garage with my car running, windows down, waiting for it to just end. I was an embarrassment to my family, my community, my faith, to everyone and everything. Thankfully, balling my eyes out the whole time, a picture I always carry of my three beautiful children is what saved me. I simply could not do that to them. They became the only reason for my existence. Not that they weren't before, but stop and think about it – we have goals in life, things we want to do, places we want to go, retirement to plan for, careers to worry about, etc. All of that was gone. None of it mattered. I was completely stripped of everything. That was the bottom. I would have done anything to fix it. So that is what I decided to do. The relationship with my ex didn't look like it could be saved but I was going to be a better man for myself and for my kids. This meant learning to live by myself and with myself.
Some of you may laugh at this thought. Who doesn't want to be solo again after a bad relationship? For me it was the shocking disparity between being the very involved father that cooked dinner, went through homework, bathed kids, read bedtime stories, and kissed and tucked little heads into bed every night – to – sitting on my couch with the reality that I am completely alone in a quiet house because I couldn't fix our problems. It was gut wrenching.
Here are the top 4 things I did to face the emptiness of loneliness and depression. I am not a physician and I'm not recommending that these things are right for you. My only hope is that by sharing my story it may help someone else that is going through the same hell that I faced.
1. Self-reflection: Reflect on who you are, who you want to be, and why you are where you are. I truly understood why monks are required to live a life of solitude and silence while in seminary – it forces you to face yourself. You have no distractions. You are only left with your own thoughts and self-reflection. Looking back I am so very thankful for this time. Everyone has their own demons. Being able to face them, recognize them for what they truly are, and rid yourself of them is not an easy task. Part of this was a weekly reflective journal. I would try to answer questions about my feelings and things I had learned and/or experienced. Simply going through this practice opened my eyes to so many things I had not recognized about myself and the world around me. It helped to teach me who I am and why I truly feel the way I do. So much of what we do is rooted in pride and selfishness. Not to sound like a zen master or anything, but learning to let those things go helped heal my soul. Anxiety lifted and stress went down.
2. Don't drink: I went without a single drop of any kind of alcoholic beverage for over a year. Alcohol is a depressant and I didn't need that. It can also be a crutch and gives people a way to not face their problems. Don't get me wrong, there were times I wanted to get plastered so I wouldn't feel the pain of what I was going through, but I made a conscious effort to think of anything positive that could possibly come out of making that choice… There will never be anything that falls into that category.
3. Set goals and make a list: This really applies to anyone, but even more so to someone going through a divorce and facing loneliness. I knew that if I sat around I would feel empty and depressed. I went back to school and got my MBA. I was working full time and took a one year accelerated curriculum. I didn't have time to be lonely and it tested my limits. I feel like I can accomplish just about anything now. How many people work 40+ hours with 4 MBA classes a week, run a small side business, helping to take care of three kids, while going through a gut-wrenching divorce? It was very intense and I made some good friends through my MBA program.
4. Get help: I am so very thankful of the time I was able to spend with my priest. Not only was he able to provide personal guidance but he was also able to connect me with my therapist, Mark. At first I spent an hour a week with Mark, and then an hour every two weeks, and I'm now at an hour a month. Mark helped in the healing process and facing life solo. More importantly, he provided truth. The most dangerous lies are the lies we tell ourselves. We don't even realize we're doing it. This is tied into self-reflection and truly understanding yourself. I could not have grown emotionally or reached my current level of self-awareness nearly as fast and as structured without help and guidance.
Through all of these things,  I made a re-discovery. I say "re"-discovery because it was something I already knew, just not at the same depth. We are all insecure and lonely. At some level this is true for everyone. The only difference is how we react to it. We all have a choice in this decision. Whether a conscious or unconscious decision – it is a choice and needs to be recognized as such. If you are going through hell right now you have a choice in how you're going to react. Regardless of why you are here, you can chose the direction you take going forward. The easy way out is rarely the right answer. Make the right choice for you (and your family) and you will be a better person for it.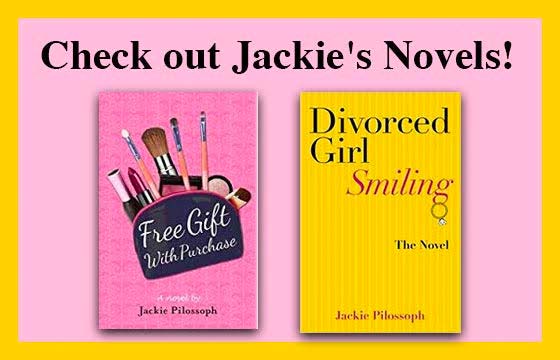 Share