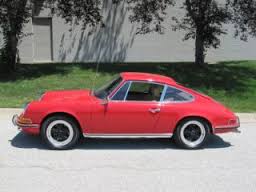 I LOVE this post! Written by the amazing Rabbi Dr. Baruch HaLevi, this is beyond inspirational and helpful to those divorced and brokenhearted. 
WOW! WHAT A RIDE by Rabbi Dr. Baruch HaLevi
Growing up, my father owned a Porsche and he was very proud of it. To him it was more than a car. It was a symbol of his status, his success, and his arrival to the place of his dreams. It was symbolic of something more than what it was – and I struggled with it.
Don't get me wrong, I have nothing against nice cars. Particularly as a sixteen year old boy, I loved to drive it (usually without his permission). Still, there was something that always bothered me about that car. It wasn't that he owned it, loved it or used it to demonstrate to himself, or others, that he had arrived. We all do that, at certain times, each in our own way. Rather, it was because he drove it with one of those "car bras." I hated that thing. Every time I drove it, I would round the corner, get out and remove that bra like a religious school girl changing out of her school uniform and into her street clothes once she was away from daddy's judging gaze.
As I look back on the issue, I now know why I hated that car bra. I hated it or the same reason I hated the plastic his mother made us sit upon on the couch, for the same reason a friend of mine keeps his Rolex in a safe, for the same reason another friend won't take his beautiful Harley out of the garage. It's an illusion. It taints the experience. It's fearful. It's a waste.
Cars, couches, watches and motorcycles weren't meant to remain perfectly polished, blemish free, and locked up, out of harm's way. They were meant to be ridden, worn and enjoyed. (Trust me there ain't no joy watching TV in the summer, wearing shorts on a couch covered in plastic. That's just cruel!).

Yes, there will be scratches, smudges, dents and damage. So what! That's the way it goes when you engage something, enjoy something and love something. The scratches may reduce the street value, but they symbolize the joy of having taken the car out for a spin, ridden it fully, enjoyed it thoroughly, and experienced it completely. Eventually all things end up at the bottom of a trash heap, and none of us are getting out of here alive! The point isn't to keep things looking new, pretty or perfect. The point is to get in there, get in it, get your hands dirty, experience it, all of it, and literally and figuratively, enjoy the ride.
And the same is true in our relationships.
I can't tell you how many people I guide in divorce counseling who view their blemished, bruised or broken marriages as a sign of failure. They spend so much time hiding it from friends, so much effort keeping the flaws out of sight, so much energy apologizing to me, to others, to themselves, to God – for their relationship dings, dents, fender-benders and crashes.
Look, I'm all about taking ownership, driving responsibly, and sticking to the rules of the road. But don't think for a second that's going to prevent life from happening. Obey the rules. Drive the speed limit. Stay sober and alert, but you know what? In real life, in real time, in real relationships, shit happens and multi-car pileups are often the result. That's the way it is. That's the price for living. That's the cost of loving – and it is worth the price!
So it looks bad. So it hurts. So your bones get broken and your heart gets smashed. So what! We're not here to park the car safely in the garage where it sits in pristine perfection. We are here to open that garage, get it out there, hit the open road, put pedal to the medal and see what this baby can do!  And that takes courage – the courage to be vulnerable. The courage to fail. The courage to get hurt. And the courage to get back in the driver's seat again after the crash. Or, in the words of Hunter S. Thompson:
"Life should not be a journey to the grave with the intention of arriving safely in a pretty and well preserved body, but rather to skid in broadside in a cloud of smoke, thoroughly used up, totally worn out, and loudly proclaiming "Wow! What a Ride!"
So gentlemen, grab your garage door opener, get behind the wheel, burn your bras  (you know what I mean), start your engines and get going. The race is underway. There is road still ahead of you. Your job is to ride it fully and freely and fiercely and lovingly  – chips, dings, dents, rust, wreckage and all. And when you do, you too will look back and say, "Wow! What a Ride!"
Rabbi Dr. Baruch HaLevi
Rabbi Dr. Baruch HaLevi (aka Rabbi "B") has guided thousands of people – Christians, Jews, spiritual seekers & secular atheists – through all of life's transitions, challenges and traumas. Baruch is known for his compassionate, intuitive, motivational and inspirational counseling style, working with clients, by phone/Skype, offering divorce counseling and other services and programs.
Share