In the lyrics of her hit but controversial song, "Dear Future Husband," Meghan Trainor demands from him: dates, flowers on their anniversary, being treated like a lady, being told she's beautiful, apologies after every fight, his time, and a ring. In return, she offers to be the perfect wife, buy groceries, be faithful, kiss him and give him sex.
These things don't seem unreasonable to me. Then again, Trainor is 22. What does she know about love and marriage yet? That said, do I have any right to criticize what she wants when she gets married? My marriage failed. Maybe I didn't ask for the right things.
So, as a 49 year-old divorced woman and single mom, if I was going to write a letter to my future husband, here is what I'd write:
Dear Future Husband,
Should I decide to embark on a second marriage, which is extremely frightening to me on many levels, here is what I would ask of you.
Please take time to get to know me. All of me. Don't let the initial, physical attraction you have towards me blind you from the real me. At the beginning of our relationship I will seem perfect to you, and the few flaws that you see in me will seem cute and harmless. And vice-versa.
You'll think you are in love early on, probably because you will be so happy and surprised to have met someone you really like and who you are attracted to after having gone through the heartbreak of your divorce, and possibly dated a bunch of people who turned out to be disappointing. Additionally, you will probably be shocked that at such an older age, you are capable of feeling as much passion as you did as a 25 year old. So, what I'm asking is that you take your time and really make sure it's right before you dive in.
If and when we do become a couple, make sure we always talk to each other. No secrets, no resentment, everything on the table. Complete and pure honesty, no matter how hurtful it might seem to either of us.
Also, realize that we are older people now. We have our own lives. We have our own children. Don't try to force us to be the Brady Bunch. I will treat your children the way I'd treat my own, and I hope you will do the same, but let's not be disillusioned. Our kids will need alone time with each of us, and when that happens, neither of us should feel hurt.
I agree with Trainor when I say I always want to date you. I want romance till the day we die. And, I want to have fun with each other and not lose that in the day-to-day realities of marriage.
When one of us is sad or sick or has a problem, I want us to be there for each other no matter what. I want us to be best friends and treat each other like that. I want "us" to remain our top priority (other than our children) no matter what.
Promise me that as I grow old, you will still love me and look beyond the wrinkles, belly flab and ailments I might develop. Promise that you will take care of me, and I will do the same. It's a promise that is a lot closer in number of years than it was when you made that promise to your first wife. Ask yourself, 'Am I really up for this?' before you propose.
Lastly, just love me. I'm a little damaged and insecure. I need to feel cherished, treasured, appreciated and respected. I know you need that, too.
Dear future husband, I'm scared so I'm cautious. But I'm also wiser than I was as a young person. All that said, I'm hopeful. Happily ever after is still in my core. So, I'm really looking forward to you.
I would love to see are your letters to "My future wife." Feel free to post!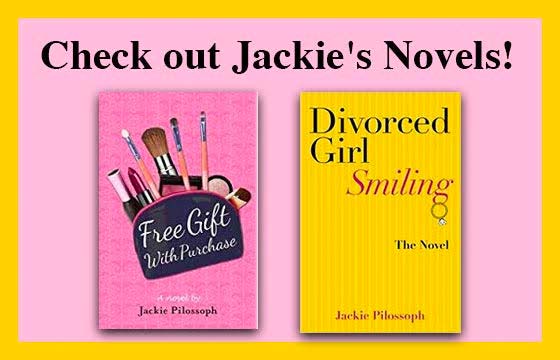 Share