In my first official post on Divorced Guy Grinning, I offered some dating advice to a guy who was seeking a woman's perspective on a situation that had to do with a woman slapping him after he made a comment about her curvy body.
A couple days after the post, I received this email from the guy:
Jackie,
Breaking News! This surprised the heck out of me. I sent her an apology note two days ago and when I didn't hear back I figured I'd never hear from her again. Guess she had to think about it. It was well beyond what I expected!
Here is the email she sent me:
Thank you for the apology. If you're not yet aware, it is highly inappropriate to "size up" a woman the first time you meet her. I like to be appreciated for who I am, what I do and not how well I can fill out a skirt. On the other hand, perhaps I misinterpreted your comments that day and you may have had the best of intentions. I must confess that I wasn't in the best frame of mind after having had a very stressful day at work. Plus, when I got on the scale that morning, I noticed my weight had gone up a bit and maybe I was hypersensitive about any body related comments.
I must commend you for conducting yourself like a gentleman in the aftermath in two important ways: 1. "turning the other cheek" and then exiting the gallery. 2. writing a sweet and sincere apology. Therefore, I feel I need to give you the benefit of the doubt and truthfully, I really did enjoy our conversation up to that point. So, I would like to smooth things over and meet with you for coffee. I won't be offended if you choose not to, but I at least wanted to extend the offer.
I then received an email from the girl!
Greetings Jackie!
I'm the woman *Dan met at the gallery. And yes, things got off to a rocky start to say the least. But now I have a much different impression of him and I can't thank you enough for guiding him along! I'm also impressed that he sought out the advice of another woman. I don't think most guys would do that. I really believe he's an honorable man and not just another guy who objectifies women. Perhaps poor *Dan took that slap for all of the other men I've come across met who fit that profile. 😉 I guess I was acting on frustration and disappointment. In any case, I look forward to getting to know *Dan better and I'm so grateful to you for being there for him!
*Name changed
I'm so glad I could help these people. I feel like somewhat of a matchmaker, but I'm not that at all. Know what I am? A woman. That's the take home message for this whole situation: Men and women benefit by taking dating advice from the opposite sex! Sure, your buddies can be of great support and offer dating advice that might be of some use, but if you really want to know what a woman is thinking, ask another woman! Women should do the same.
So, guys, if you need dating advice, I'm here! Jackie@divorcedgirlsmiling.com. Happy to give you my opinion. Not always right, but always a woman.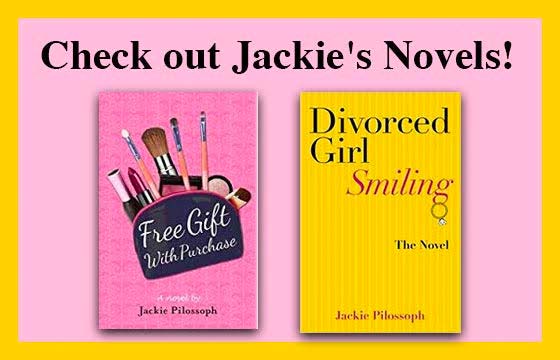 Share