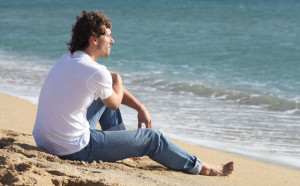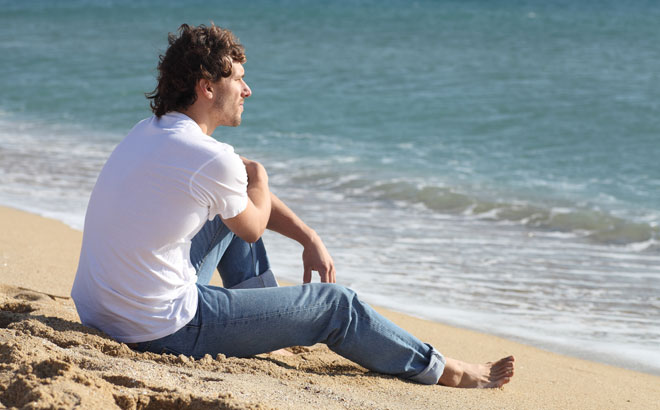 Picking Up The Pieces: A Man's Guide to Regaining Self-Respect
by Mark Greene
A woman cheated on you and you still want to date her. You said something you felt was stupid or inappropriate on a date. You have broken up with the same girl four times but yet, you keep getting back together with her. You keep telling yourself you aren't going to drink so much, and then you do. All of these things and more can make your self-respect disappear.
Dating, especially after divorce is tough enough as it is, and not liking yourself and/or not having self-respect can make it even tougher. What can you do to get back your self-respect and gain more self-esteem? Here are four tips:
1. Figure out how to become a better man. What that means is, what is it going to take to make yourself like who you are? Are you going to be more regimented about working out? Are you going to start eating healthier? Maybe therapy is in order for you at this point. Maybe an addiction program is needed. It's not easy to admit what we need to fix, and it's even harder to actually take steps. Changing takes a lot of courage, and anyone who ever made life changes will tell you it was hell. But, they will also tell you that after the hard work, the payoff was amazing.
2. Stop being an inner critic and just enjoy life. Despite what you need to fix, I'm sure there are a lot of very good qualities in you! So, stop being so hard on yourself. The girl who dumped you had her opinion of you. That doesn't mean everyone will think that. The thing that matters most is how much you like yourself. So think about all you have to offer, and just get out there and enjoy yourself! Relax! Life can be really really fun. Don't forget that! Stop accepting the inner voice and instead do what in your heart and mind feels right.

3. Have the courage and self-awareness to see what you did wrong during the relationship. Then change it. Identify what pushed your ex away from you and address it. Were you too territorial and unable to give her space? Did you cheat? Were you unable to open up to her? Explore your shortcomings, (even if not all of the breakup was your fault). Being aware of what we can work on is key in growing and doing better next time.
4. Appreciate yourself on a daily basis. One of the best ways to rebuild the lost confidence and respect is to take breaks and think about your achievements that day. When you appreciate yourself you will feel a lot better and many times this will even improve your productivity. You can simply write down the things you appreciate about yourself each day and rest assured that they will help you quite a lot.
Mark Greene is a grooming and men's lifestyle professional specialized in helping men from all over the world find solutions to their day to day problems. He writes about grooming, lifestyle and all interesting manly things. His goal is to improve and upgrade men's lives. Learn more: Mensaxis.com.
Share