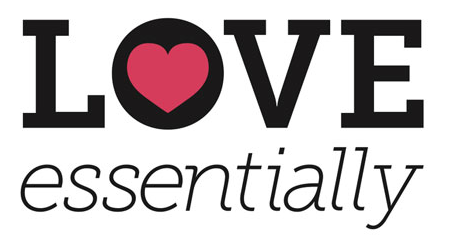 is Jackie Pilossoph's dating and relationships column, published weekly in Chicago Tribune Pioneer Press
Column: How to live with and love a spouse who has dementia


By Jackie Pilossoph, March 2, 2017
As a little girl in the 1970s, I still remember watching "The Partridge Family" every week with my grandmother. I was a little too young to worship teen idols back then, but I still recall the magazine covers and posters of David Cassidy, with his long shag haircut and beautiful blue eyes.
It's hard to believe that anything bad could happen to the teen idol who seemed invincible to so many adoring fans. But last week, Cassidy, who is now 66, went public with the news that he has dementia.
Read The Entire Article
Column: Chicken nuggets can have a romantic side


By Jackie Pilossoph, February 8, 2017
In my opinion, the chicken nugget could possibly be one of the worst food inventions of all time. Not only is its taste average at best, but the nutritional value … I don't even want to go there.
What's even worse is that the chicken nugget is introduced to kids at a very young age and for some bizarre reason offered as a meal option almost everywhere kids go. So kids become conditioned to craving deep-fried little pieces of chicken that are often filled with suspect ingredients. I just don't get it.
Read The Entire Article
Column: 8 things to know if you're in a new relationship


By Jackie Pilossoph, January 26, 2017
On a recent Saturday night, three couples had dinner together at a restaurant in Glenview. One couple has been happily married for 16 years. The second couple was my boyfriend and myself. We have been together for over a year. The third couple is the topic of this column. They have been dating for nine weeks, and yes, they are still counting it in weeks.
Gazing into each other's eyes and giggling as they told us all how they met, I found myself soaking up the warmth of my friends' fairy tale, and enjoying it like a romantic comedy movie or a good Jennifer Weiner novel.
Read The Entire Article
Love Essentially: The single married person – unhappy or just looking for fun?


By Jackie Pilossoph, January 11, 2017
I know a guy who has been married for about 15 years. I don't know him well enough to say if he is happily married but I do know that the seven or eight times I have seen him out over the years – either at bars or at parties, the guy is alone, meaning his wife is not with him.
Known by his friends as the party guy, the fun, gregarious guy who always knows where the best parties are, this guy likes to have a few drinks and laughs and enjoys hanging out with his divorced bachelor buddies. I asked a friend of mine if she thought he ever cheated on his wife and my friend said "definitely not."
Read The Entire Article
HAPPY MOTHER'S DAY TO ALL THE HOT MOMS OUT THERE


By Jackie Pilossoph, May 4, 2016
I grew up with one of those really attractive moms, the kind where you bring your boyfriend home and his jaw drops when he sees her for the first time, leaving you standing there feeling like an ugly duckling. I'm not lying, just ask my two sisters. They feel the same way.
So when I became a mom, I had an appreciation for the effort I think my mom made (and still does) to be a caring, nurturing and loving mother of four, while at the same time being her own person by taking care of herself and enjoying a life that included things besides her kids.
Read The Entire Article
THE THINGS PRINCE DID FOR THE WOMEN HE LOVED


By Jackie Pilossoph, April 27, 2016
Although I was a huge Prince fan during the 1980s, he sort of dropped off my radar after his "Purple Rain" album and movie, with the exception of his bizarre name change – The Artist (Formerly Known As Prince) – and his Super Bowl performance in 2007, which I thought was amazing.
So when I heard about Prince's death, I was extremely curious to learn more about him. This led to my viewing of several Prince documentaries and reading countless articles online, where I learned a lot.
Read The Entire Article
MEN AND WOMEN – POLAR OPPOSITES WHEN TALKING LOVE AND RELATIONSHIPS



By Jackie Pilossoph, April 14, 2016
Last Friday night, I had the pleasure of sitting on the panel of experts for "The Great Love Debate," a national touring show that had a Chicago stop at the Greenhouse Theater Center in Lincoln Park.
Facilitated by the show's host and producer, Brian Howie, along with four other panelists, a crowd of men and women discussed and debated dating, relationships and love. To say there were a few noteworthy differences in the way men and women viewed things is putting it mildly.
Read The Entire Article
HOW EASILY DO YOU FORGIVE?


By Jackie Pilossoph, April 21, 2016
I'm a little embarrassed to confess that I love the HBO series "Girls," given that the highly provocative comedy about four 20-something girlfriends living, working and dating in New York City offers jaw dropping sex scenes, infuriatingly flawed characters and storylines that are similar to watching a car crash.
That said, the recent season finale caused me to think about something that is truly significant in romantic relationships: forgiveness.
Read The Entire Article
HOW TO HELP YOUR SPOUSE GRIEVE THE LOSS OF A PARENT


By Jackie Pilossoph, April 6, 2016
Romantic relationships are so much easier when everything in life is going great. But what happens when tragedy strikes your partner and his or her world is turned upside down?
I'm referring to the death of a spouse's parent. The devastation and other intense emotions someone feels when losing their mom, their dad or a sibling can cause a lot of stress in a marriage, especially if the spouse doesn't know how to help.
Read The Entire Article
IS IT POSSIBLE TO LOVE TWO PEOPLE AT ONCE?


By Jackie Pilossoph, March 2, 2016
Is it really possible to be in love with two people at the same time? That's the question I think millions of men and women are wondering after watching Monday night's episode of "The Bachelor."
In case you missed it, bachelor Ben Higgins said "I love you" to two of his three finalists – JoJo and Lauren, who both said it first, by the way.
Read The Entire Article